Experimental Mobile Unit – 2017
What is EMU all about?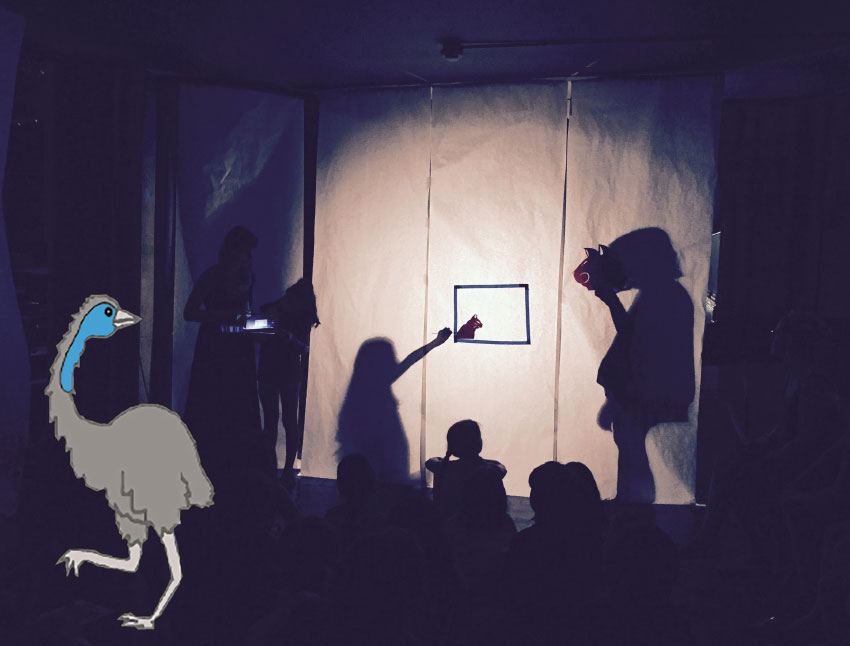 This program is a redesign of past EMU years, in continuance with format and thematic content of our programs for younger artists. Students will participate daily in performance and ensemble training (body awareness and movement, acting tools and techniques, vocal work and experimental performance modalities). Students will devise work and perform at end of each session. For more information, please contact White Bird at info@whitebirdproductions.org or call 718-398-3658.
At White Bird, we are committed to the kind of collaborative creation, unconventional production, and expansion of boundaries that this genre champions. This summer, our 7th through 12th graders will experience daily training, while rehearsing their show performed at end of last week of both sessions. We will challenge preconceptions about performance and work together to make exciting theater that is uniquely theirs!
JOIN US!
Session 1 Shakespeare
Week 1 July 10-14
Week 2 July 17-21
Week 3 July 24-28
Performances July 26-28
three weeks $1080
or $360 per week
Session 2 Musical Mix-Up
Week 1 July 31- August 4
Week 2 August 7-11
Performances August 9-11
two weeks $720
or $360 per week
Date
Session 1 Shakespeare
Week 1 – July 10-14
Week 2 – July 17-21
Week 3 – July 24-28
Performances July 26-28
Session 2 Musical Mix-Up
Week 1 July 31- August 4
Week 2 August 7-11
Performances August 9-11
Director
Experimental Theater Directors
Venue
Site specific in Brooklyn
Themes we will explore:
Site-specific performance, solo work, installation, and physical theater.
REGISTRATION INFORMATION
Payments through PayPal, credit, debit or check.
Balances are due by June 1, 2017, however, a deposit is required to secure your child's spot at the time of your registration.
Payment plans are available.
CAMP HEALTH FORMS
are required for each camper and must be received by June 1, 2017.
Send to:
White Bird Productions
138 So. Oxford
Brooklyn, NY 11217
Fax: 718-398-2794
or scan and email to: registration@whitebirdproductions.org